Clayton Johnson- President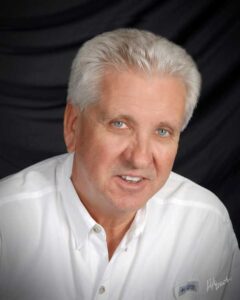 President and managing principal of Manasota Commercial Construction Company, Clay is personally involved in the executive project management of all projects. Under his direction over the past 34 years, Manasota Commercial has grown to be one of the leading commercial contractors in Manatee County. His emphasis on quality, integrity and professionalism have commanded him to be highly respected in the construction industry and our business community as well. He believes in being an active part of the local community giving back his time and talents, serving in the past on the Board of Directors for Rotary, Boys & Girls Clubs of Manatee, Hernando Desoto Historical Society, Manasota ARC & Pinellas PARC and the Session at First Presbyterian Church.
Clay Johnson's 49 years of experience, in all categories of construction, give him the knowledge to be flexible but comprehensive in his problem solving and managing operations. He is personally involved in the permitting process and subcontractor qualification to ensure consistency and quality across all our projects. His expertise in preconstruction value engineering, scheduling, and cost controls, keep our construction jobs on time and on budget. His LEED Green Associate accreditation and knowledge of green construction methods has put us in the forefront of new sustainable construction. As a Varco Pruden Metal building dealer for 32 years, we have the flexibility to design build to meet all your design needs.
Education
University of Florida  Aug. 1981 - Bachelor of Science in Building Construction
LEED Green Associate April 2011-  Accredited by Green Building Certification Institute
Professional Licenses and Certifications
State of Florida Certified General Contractor - #CGC021884 - February 1982
30 Hour OSHA Certificate - OSHA Training Institute-USF
Project Manager
Our Project manager is responsible for the project management and estimating of all field operations .  His extensive years of  commercial construction experience, attention to detail and effective communication skills make him an exceptional asset to our team.
He is responsible for seeing projects from start to finish, performing all pre-construction bidding, estimating, value engineering, project contracts, scheduling, document control and code compliancy.
Professional Licenses and Certifications
OSHA 30 hour Safety Certification
AHA Certified in CPR, First Aid, AED & Bloodborne Pathogens